Step 1: Upgrade to the Premium Tier
To use custom fonts you need to have Fontio's lifeime premium tier so if you do not have it at this point – upgrade. If you do have it, skip to the next step.

Step 2: Get your custom font
To upload a custom font you need to have one. At this stage you should go and get it!
Fontio accepts standard font files e.g. Tff, Woff
Step 3: Upload your custom font
To upload your font, click on the My Fonts tab in the menu bar and then either drag and drop the files onto or click on the area underneath Upload Fonts paid labelled Drag files here to upload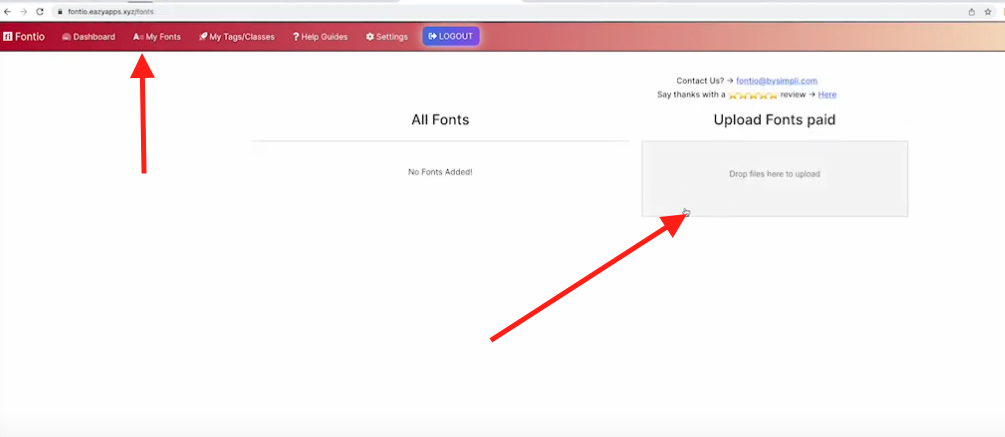 If your fonts have been uploaded properly a tick icon will appear over them on the right side of the screen and they will be added to the list on the left side of the screen.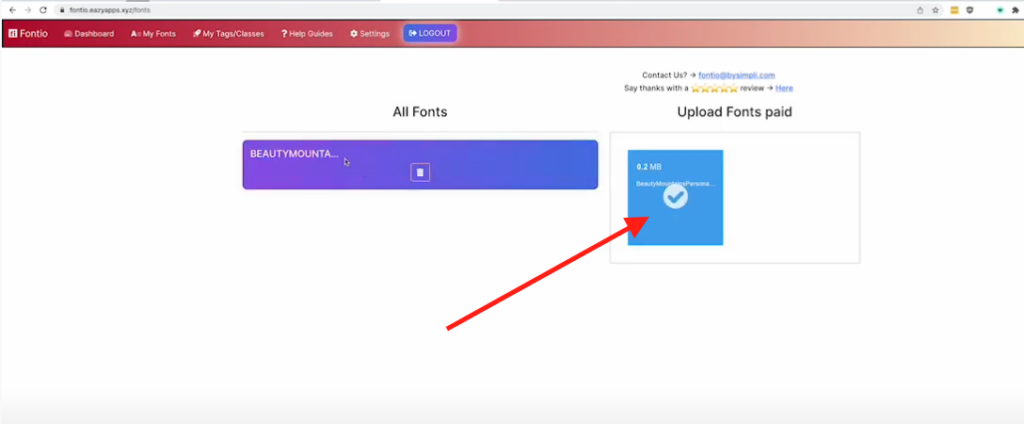 You should now be able to find and use your custom fonts in Dashboard tab