Etsy is an online marketplace where people can buy and sell handmade or vintage items. The company was founded in 2005 in Brooklyn, New York by Rob Kalin, Chris Maguire, and Haim Schoppik.
Etsy is a platform which connects buyers with sellers of unique goods from across the world. It was one of the first e-commerce platforms to focus on handmade or vintage items.
In 2022 several stores are moving from Etsy over to Shopify as it has become more reliable amongst other reasons.
People find Etsy crashing and ask, is Etsy down?
The easiest way to check if Etsy is down is to click here and view the status.
If Etsy is down and you are considering moving over to Shopify, you may worry that you will miss out on the delivery estimation feature Etsy provides your store, but waste no worry!
Our app, Delivery Estimation will let you add this to your Shopify store.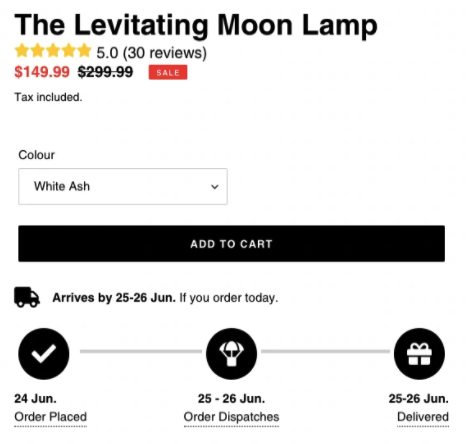 Etsy isn't down but doesn't work for me?
If Etsy is not down but doesn't work for you then you can try three things to get it back.
Delete your Etsy cookies – This is really simple, follow this guide and look for the "Delete specific cookies" section
Disable adblockers – sometimes the ad blocker you have installed, blocks sites from loading properly. Turn it off and refresh the site.
Reset your internet modem/router. This cause is much less frequent in 2022, but still can plague some store owners. Head to your router, hit reset and see if the site loads.